We create high-quality SAP applications.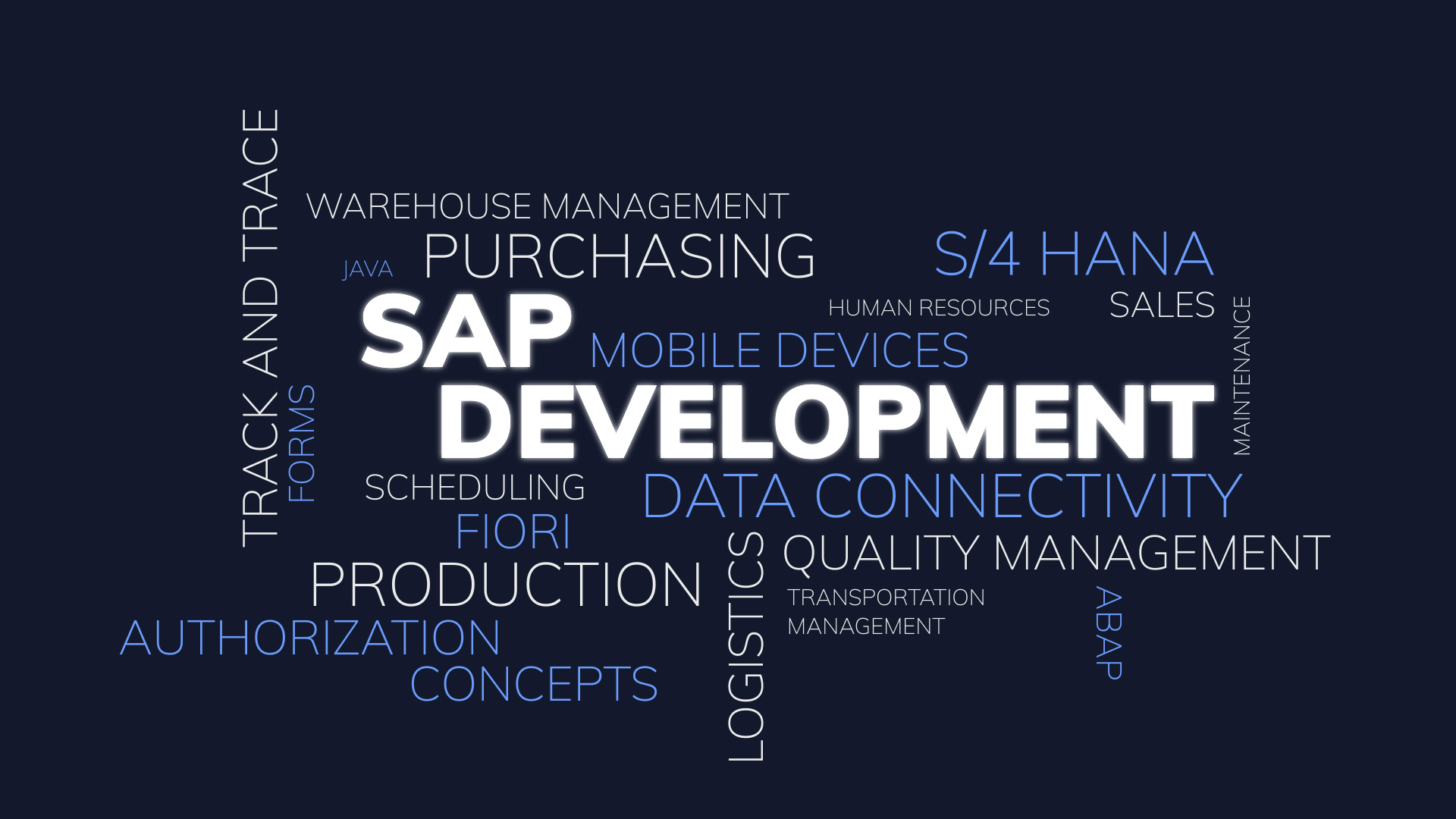 Do you adapt your processes to the standard of your system or do you adapt the system to your processes?
Freedom in process design is not just a dream. Everything is possible – due to this principle, we will show you the options for implementing the ideas of your users in SAP. We are expressly not talking about modification here – our process experts have supported our customers in numerous projects in implementing best-practice solutions.
"In SAP implementation projects, attempts are often made to transfer the previous processes from the old system 1: 1 to SAP. As a result, you have a system with hundreds of Z-programs – a nightmare for every update or when switching to S/4 HANA."
We will help you clean up this mess. Our extensive experience in industrial process design enables user-friendly, safe, and quick implementation. Together with our in-house development team and renowned development partners, there are hardly any limits to individuality.